Save the Phones!
---
More Damage Examples
These are actual photos that I sent to shippers to document damage.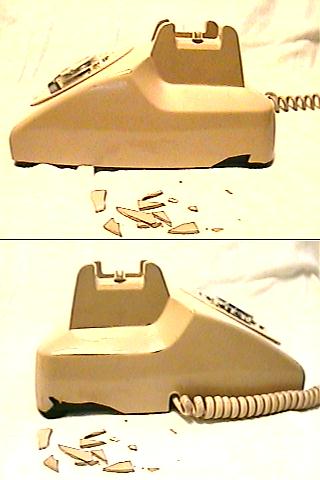 Damaged in Shipment. Phone was placed in a large box with only a few sheets of crumpled newspaper as padding.
---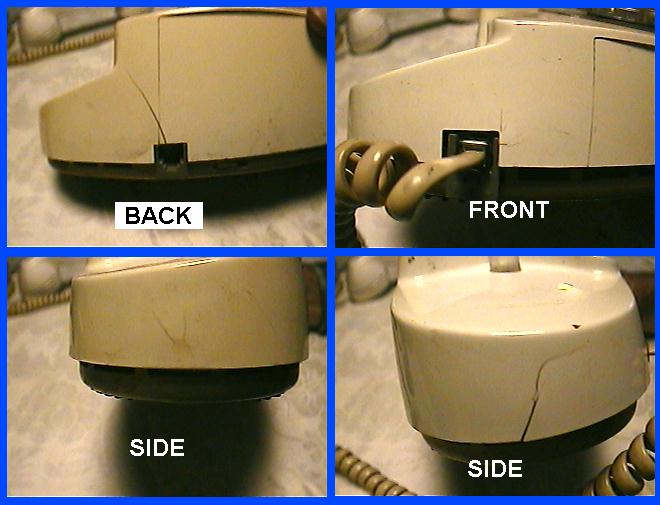 Princess cases are especially fragile. Typically crack at the two sides and near connectors. It can help to loosen the case screws about 1/4 turn, to relieve some of the stress.
---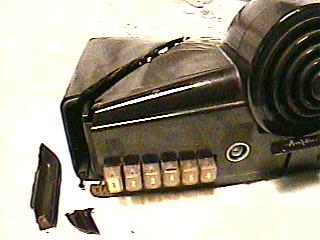 Multiple items were in the box, with only some crumpled newspaper for padding.
Bakelite is especially vulnerable.
---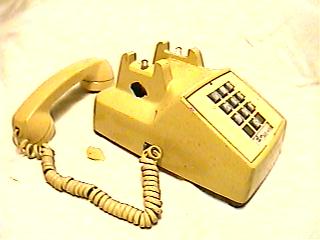 Handset was on the cradle. Side impact drove it through the case.
---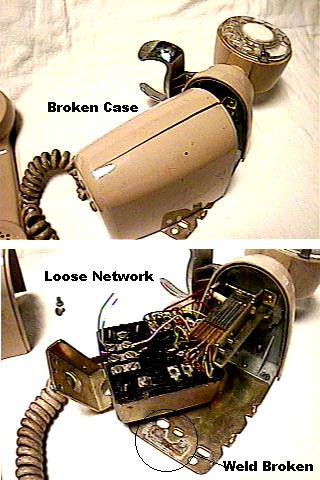 Not only was the case cracked, metal welds were broken!
---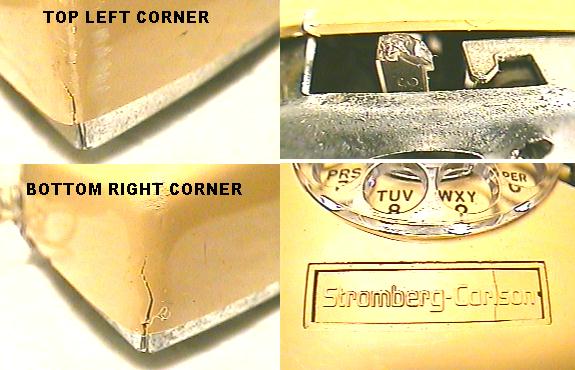 Sent in non-corrugated box with minimal padding.
---
Back to Save the Phones!
---
Thanks!
©2000-2008, Paul-F. All rights reserved.