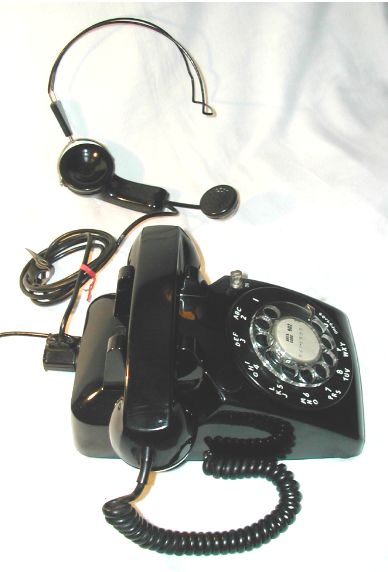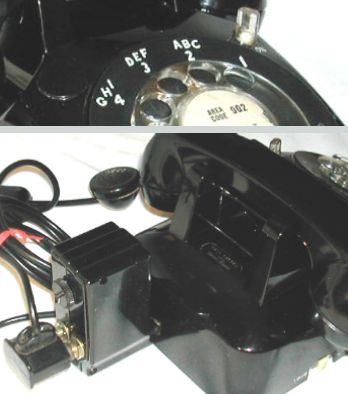 WE514 with 153B amplifier and headset.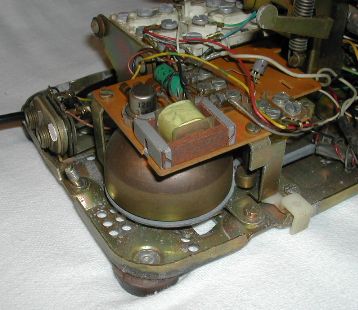 Western Electric 514


Used primarily for telemarketing applications, where folks are on the phone most of the time and need two hands free to look up information and make notes -- or later, use the computer keyboard.

Switch on the front takes the set off hook, so the headset can be used without lifting the handset.

This set has a plug above and to the left of the dial. Some sets have an optional small "message waiting" light above the dial (D-179968 or D-179969 kit of parts).

The light could be wired or controlled by the PBX to signal incoming calls, permitting ringers to be turned off in a large "boiler room" full of telemarketers (or support staff). It could also be lit if a message came in while the user was away from the phone.


Shown with a Western 53 headset. Many headset models with dual phone plugs could be used.

An external 153B (or similar) amplifier, can also be used to provide volume control.



The headset jack and 241-type amp take up space that is normally used by a 500 set's standard C4A ringer. A single gong N-1 ringer is used, instead. The ringer volume control is brought out on the side, where it is easier to adjust.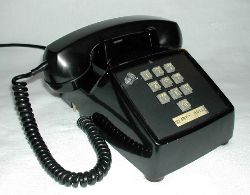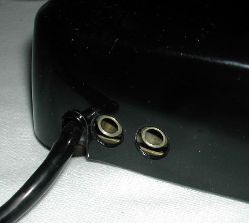 Western Electric 1514
10-button TouchTone version of the standard single line set with headset jack and switch.
Lever on base behind the handset cord is for ringer volume, so the set doesn't have to be lifted to make frequent adjustments.

Headset Jack on back

Uses a standard headset with double 1/4" plug