PAUL-F.COM



Click for larger view

Ericofon (50s - 80s)

Stylish one-piece phone designed by Ericsson in Sweden. They later bought North Electric in Ohio and made them in the USA as well.

Available in a variety of colors, such as red, green, sandalwood, beige, pink and white. Price varies by color and condition: $80-200 . Email for current selection.

Click for larger view

Ericofon 700 (1976-84)

Follow-on model introduced in Ericsson's centennial year. Pulse dial. Very limited production and rarely seen in the US.

Available in brown, white and green. Email for details.

Click for larger view




Northern Telecom Alexander Graham Plane (SOLD)

The dial is in the "propeller" area, the handset is the wing.



Occasionally available in white or camouflage colors.



Teddy Bear Speakerphone (aka "Teddy Phone")

TeleConcepts. Buttons are on the bear's tummy. About 15" tall. Made of quality components in the '70s and '80s.

When a signal is received, the bear's mouth and eyes move. I was using one when Uncle Wilbur called. He still thinks I was laughing at his jokes.

Requires 4 D cells or transformer (not included). May have plaid or red vest, depending on available stock.



Only one left -- email for condition and price.

Shipping available to Graham Norton fans (and others) worldwide.

ATC Snoopy Phone (SOLD)

Snoopy and Woodstock on a simulated wood base. Snoopy's head can be rotated to face front or side. Available in TouchTone. Made in the '70s and '80s with high quality Western Electric or GTE internal components.




Also have Mickey Mouse and
Winnie the Pooh with butterfly and lamp ( $200).

All phones are used and refurbished unless noted, and can be expected to show some wear signs on close inspection.
Prices include cleaning, polishing, mechanical servicing and warranty. See FAQ for details.
Prices for phones in "as found" condition or with cosmetic blemishes will be quoted on request.
~ ~ ~ ALSO AVAILABLE: ~ ~ ~
Some models in the Western Electric Design Line series

Noteworthy (Rust, corkboard/blackboard/phone book holder - only one left)
TeleConcepts "Payphone, Jr."
TeleConcepts designer lucite phones in several styles
TeleConcepts Adam & Eve
TeleQuest SofTel Plus
---
Reserve one now! e-mail: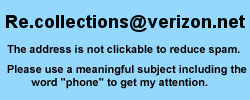 ---
THANKS FOR VISITING!
©2001-20, Recollections. All rights reserved.